Complaint to Somerset County Council
Response from the Council
Following our formal complaint to Somerset County Council about the problems we have had over many years about parking, road conditions, and estate maintenance, Somerset County Council has responded with an apology and other information, and we print their full reply below, and for reference, the original complaint following it.

There are some aspects of their reply that we don't fully understand, and some that are concerning. We will be responding to the Council within the time frame allocated.

Eve Swallow
Secretary, Shepton Mallet (Phase 7) Residents Association.


Somerset County Council Complaint

Response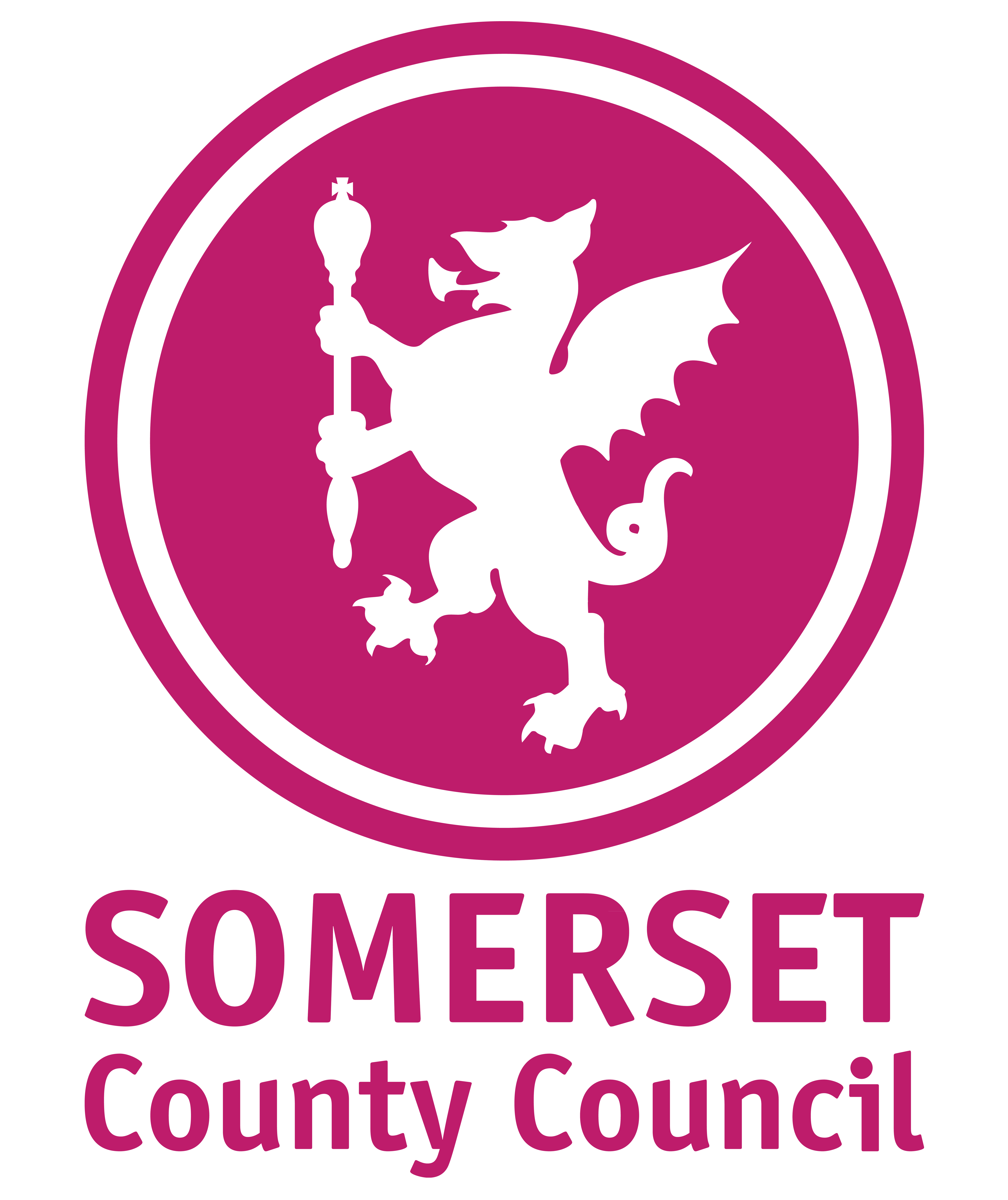 Reference 7704102
21 April 2021


Dear Mrs Swallow
Your complaint 7704102
I am the Principal Development Infrastructure Officer and I am writing in response to your complaint received on 25 March 2021.
I am sorry that you have had cause to complain about Somerset County Council's involvement in Tadley Acres estate in Shepton Mallet.
Having read your complaint, some of the issues are unfortunately not sufficiently detailed to identify the specific points of concern for response and may sit with other areas of the authority. I have given some appropriate contact details below. Some may also be the responsibility of the developer or Mendip District Council, who are the Local Planning Authority and responsible for planning approvals and we would not be able to comment on those elements. For example further information would be required to understand the 'fleecehold ' comment and to determine whether the County have a responsibility.
However I have addressed the issues I understand under the headings you provided:
Inadequate standard of service as regards policy and process and Delay and Failure to provide service - Lack of adoption.
As you stated, SCC has been has been involved with this development over the last 20 years or so. During this period of time, following the planning approvals, we have technically approved detailed drawings in line with standard SCC road construction and specification and specific input from the Duchy, inspected the construction and taken over the highway maintenance responsibility for 3 access junctions, the estate roads and associated highway infrastructure on 9 residential phases as part of the overall Field Farm development. This is in line with our usual standards and practices applied to development across the county.
As highway authority there is no automatic obligation to adopt any roads, it is purely by agreement.
There are however currently two phases where technical details were agreed but which currently remain unadopted and I have addressed these below.
Area 1 - Progress is now being made on this phase with Sanctuary Housing Association confirming that they have appointed a contractor to complete civils and lighting remedials to enable adoption. This is the original phase off Cannards Grave Road which includes part of Little Brooks Lane, Julian Close and Home Fields. Blackberry Close was not included in the original agreement and will remain the responsibility of the owner of the road.
The only concern, which has been raised very recently is that they may have put this work on hold as further road markings have been sprayed out on the area, leading their contractor to assume that some works have been planned by someone else. Enquiries as to who might have carried out this marking has not yet identified the source and we are currently seeking confirmation from Sanctuary that the original items marked out by our inspector have been programmed and confirmation of a date when the works will go ahead to enable adoption to proceed.
In terms of the completion of this section of the development, there has unfortunately been an outstanding legal issue with one element of the section 106 agreement relating to the dedication of land for the original highway works at the junction. This has meant that the adoption of Little Brooks could not be progressed until it linked back to the public highway through the estate, which Ms Burge's letter highlights.
Whilst SCC may take action under the section 38 agreement in terms of general practice we do not use this process unless the developer ceases to exist. We can only apologise that it has taken a significant time to resolve however significant progress has now been made and, subject to the housing association completing the works, the roads will be adopted.
Area 2 - Phase 7 - The roads and associated highway infrastructure on this section of the development have been technically approved and inspected and are subject to a section 38 agreement. As part of the usual process works are subject to a 12 month maintenance period by the developer prior to adoption and will need to be inspected for civils and lighting remedials. We continue to liaise with Bloor Homes and are currently going through the process to ensure that the developer has satisfied all obligations under the legal agreement. One of which relates to the performance of the surface water management system, that it adequately drains the highway and provides flood protection. It does not form part of the adoptable infrastructure and it is understood that this system will form part of the private management agreement which the residents may contribute to, along with other communal areas on the development, although as it is not a highway matter this would be an issue for the developer, Bloor Homes.
Lack of communication
Although SCC are not automatically required to maintain communication with the residents of a private road and its suitability/progress on adoption, as this responsibility would be down to the developer and his contractor to keep the residents informed, SCC does respond when it receives queries or questions from individuals or residents associations.
In terms of dealing with those roads on the development which are adopted, queries regarding road maintenance can be reported on the SCC web site http://www.somerset.gov.uk/roads-and-transport/. Click or tap to follow the link: https://www.somerset.gov.uk/roads-and-transport You can also use this site to register lighting issues and parking queries or alternatively email via Highwaylighting@somerset.gov.uk or Parkingservices@somerset.gov.uk
There is no Traffic Regulation Order for yellow lines on the Hobbs/Whitstone Road junction so should you wish to discuss this further please get in touch with our Traffic Engineering Team via their email Trafficengineering@somerset.gov.uk who can give you some advice and consider a request. Our Traffic Choices Website may also off assistance in this respect http://www.trafficchoices.co.uk/somerset/. Click or tap to follow the link: https://www.trafficchoices.co.uk/somerset/
I would like to take this opportunity to thank you for raising your concerns. We always welcome the opportunity to review our feedback, both good and bad. Please be assured that we will learn from your concerns to ensure we improve our services.
This concludes stage 1 of the local complaints process. If you do not feel that we have fully responded to the points raised please let me know, by email, within 20 working days. You should be clear what you feel has not been addressed. Where appropriate, your complaint will be reviewed at stage 2 of the local process.
Completion of local complaints process
If you have been through all stages of our complaints procedure and are still unhappy, you can ask the Local Government and Social Care Ombudsman to review your complaint. The Ombudsman investigates complaints in a fair and independent way - it does not take sides. It is a free service.
The Ombudsman expects you to have given us a chance to deal with your complaint, before you contact them. If you have not heard from us within a reasonable time, it may decide to look into your complaint anyway. This is usually up to 12 weeks but can be longer for social care complaints that follow a statutory process.
About the Ombudsman
The Local Government and Social Care Ombudsman looks at individual complaints about councils and some other organisations providing local public services It also investigates complaints about all adult social care providers (including care homes and home care agencies) for people who self fund their care. Contact Website: http://www.lgo.org.uk/. Click or tap to follow the link https://www.lgo.org.uk
Telephone: 0300 061 0614 Opening hours Monday to Friday: 10am to 4pm (except public holidays)
For more information about customer feedback and our complaints process please see http://www.somerset.gov.uk/telluswhatyouthink. Click or tap to follow the link https://www.somerset.gov.uk/our-information/complaints-comments-compliments/
Yours sincerely
Rachel Turner
Principal Development Infrastructure Officer
Development Engineering - Infrastructure Programmes Group
Economic & Community Infrastructure Operations
Somerset County Council Complaint




We, the undersigned residents of Tadley Acres, Shepton Mallet, wish to make a formal complaint to Somerset County Council under the following headings:

• Inadequate standard of service or information provided
• A delay or failure to provide a service
• A failure to correctly apply policy or process
• A lack or absence of communication

Background
Tadley Acres Estate was built by Bloor Homes and Thorner Brothers in seven phases from 1996 onwards. Because Bloor Homes failed to follow both Somerset County Council and Mendip District Council's infrastructure specifications, both Councils have refused adoption and maintenance responsibilities. As a result, the residents of Tadley Acres have suffered for over twenty years from poorly maintained roads, badly built infrastructure, poor parking arrangements, dangerous structures, and sub- standard lighting.

Additionally, various subsequent contractual relationships have been created by both Somerset County Council and Mendip District Council, not least with Bloor Homes and Sanctuary Housing, which have not been enforced.

One direct result of both Somerset County Council and Mendip District Council's failure to enforce planning agreements has also encouraged a 'fleecehold' situation to develop in Phase 7 of the estate.

We believe that twenty years should be sufficient time even for the most complex issues to be resolved, and consider the failure to enforce corrective action on the developer amounts to abandonment of the Estate and complete failure to provide a basic level of service.

Delay and Failure to provide service
We made a pre-complaint enquiry to Somerset County Council over one aspect of these failures. In an email reply dated 2nd October 2020, Wendy Burge, Somerset County Council's Development Infrastructure Technical Officer, admits that the 'long outstanding issue' over the original Section 106 Agreement has not been resolved, and that Somerset County Council has failed to enforce the agreement.

In her email, the Officer states:

"We have been chasing Sanctuary for some time on this one and whilst we could take enforcement action this in itself is not without issues. We have found from experience it is much better to get the original developer on board and for them to complete the work themselves, especially in this case where they will have a continued interest with some of the housing."

'Some time' is disingenuous – the problems have remained unresolved for twenty years or so. It should be obvious to anyone that the original developers are not willing to 'come onboard' without enforcement. And neither developer appears to have any continued interest in any of the housing, unless you count the Estate Management Company in Phase 7, established by a Section 106 planning requirement, and which is charging properties nearly 50% in management fees whilst refusing to follow its own Articles of Association.
Additionally, subsequent maintenance contracts have not been enforced.
On 11th August last year, Mr Thorner wrote to the same Officer saying:
I have just returned from a Site Visit to Tadley Acres Shepton with Paul Braeger from Bloor Homes, we were confronted by angry members of the Residents Association on site mainly regarding the condition of Littlebrooks Lane Highway.

You and I spoke about the matter in November 2018 and you were going to contact Sanctuary Housing to sort out the adoption of that section of Highways. All roads and drainage are now adopted by Highways with the exception of Littlebrooks Lane and Phase 7.

Is there an update on the Sanctuary Section regarding adoption, I promised I would get back to the RA? I must say that Littlebrooks Lane is in a very poor condition and dangerous in places?


In her reply, the Officer says:
I have been in contact with Sanctuary and provided a copy of a remedial list. Things have gone a bit quite since lockdown but I have continued chasing for a response regarding their intentions to complete works. I have sent a further chaser today.
In the meantime as they are street manager until adoption if may be worth advising the residents to contact Sanctuary direct with any concerns.

Failure to correctly apply policy or process
It is not the responsibility of residents to resolve these issues with Sanctuary, or with the developers. Somerset County Council should have enforced remedial work when it became obvious that Sanctuary were not maintaining roads and infrastructure correctly. And the council, together with MDC, should have enforced remedial works to non-compliant infrastructure, certainly when one of the developers states that some sections of Little Brooks Lane is in a dangerous condition.

We have consulted with the Regulator of Social Housing, and his view is that Somerset County Council should have enforced these contracts some time ago. The same applies to Mendip District Council's failure to enforce standards.

Case Study
One example (there are more) of how the Councils' failure to enforce has impacted the quality of life on this estate illustrates the issues.
The Hobbs Road entry to the estate from Whitstone Road had double yellow lines to prevent cars blocking the entry until the road was re-surfaced. After re-surfacing, these double yellow lines were not replaced, causing dangerous parking congestion at the Hobbs Road entrance, and cars entering the estate held up by parked cars will now tail back into Whitstone Road on occasions. Attempts to have the yellow lines replaced have been met with denial of responsibilities on all sides. Responsibility for parking controls, passed to the local authority from the Police, has been neglected, leading to continuing parking problems on the estate.

Our Complaint
Our first complaint is that for the reasons state above, Somerset County Council has failed residents over many years in the standard of service provided.

Our second complaint is that the delay caused by Somerset County Council's failure to enforce over a period of very many years is unacceptable, and has contributed to the stalemate.

We believe this amounts to a failure to correctly apply both policy and process. The failure to enforce the section 106 agreement over many years is a de facto failure of both.

We invited our County Councillor, John Parham, to meet with us last year to discuss these issues, and all he could offer was the suggestion that residents took both Bloor Homes and the Councils to Court for these failures. It was a clear admission of failure, but it is not up to residents to enforce section 106 agreements, nor to sue local authorities in order to enforce standards. This should be done by the Council.
We therefore strongly urge Somerset County Council and MDC to move urgently to enforce the requirements on the developers and to complete the long-outstanding works on the Estate.
A Lack of Communication
Finally residents over many years have not been kept informed by Somerset County Council either of the reason for delay nor of any planned process to complete. Roads remain un- adopted, Sanctuary Housing continues to fail to keep the roads for which they are responsible in a safe and acceptable condition. Bloor Homes continues to refuse to bring infrastructure up to standard.

We, the residents, have had enough. We wish to elevate these matters to a formal complaint process and ask Somerset to commence enforcement action.